HOLIDAY GIFT GUIDE…By JackieBelle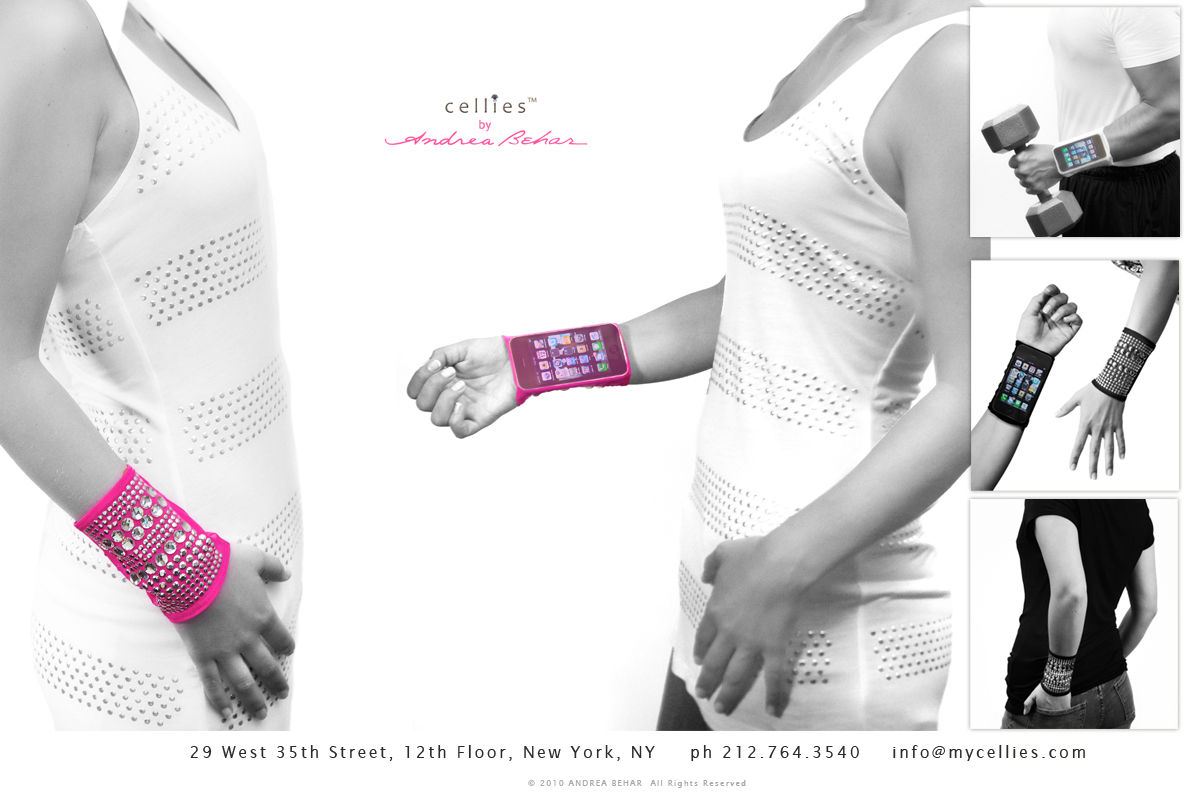 Here is the perfect product for the person who has everything but a free hand- Cellies by fashion designer Andrea Behar.  Cellies bring fashion and function together by allowing you to not only wear your phone, but to wear it with style- it's like "Arm Candi for Your Cell."  The stylish stretch cuff bracelet slips on your wrist and keeps your cell phone, Blackberry, or iPhone right where you can get to it all the time.  There's even room for lip gloss, credit cards, or business cards, and everything stays securely in place, so there's no more rummaging in the bottom of your bottomless bag or trying to get your phone to stay in the waistband of your workout shorts.  Until Cellies, you could have either fashion, i.e. skins, faceplate designs, and Swarovski crystals, or function, i.e. the ugly black pleather cases that look like police-issue holsters for your phone.  (I just want to make a call, not an arrest.)  Now your phone can become part of your wardrobe, and there are Cellies for everyone, including men.  There are sporty Cellies and dressy Cellies and even leather Cellies.  (Sporty, and dressy, and leather, oh my!)  Choose from black, pink, white, or blue, and take your pick of studs, grommets, or faceted stones.  Or don't choose- at $35, you don't have to.  I love the Cellies Black– nothing says Urban-Glam like a bedazzled black wrist cuff.  Answering the phone is finally fun and fashionable!
TIP FROM CHRISTABELLE: Got a phone obsessed person in your life? Cellies is the PERFECT stocking stuffer!