In a land where BBQ stands run out of air-stream trailers with lines wrapped around the corner for ribs and pulled pork done right – there is irony in the fact that it was a Vietnamese French restaurant who won our hearts (and tummys) on a recent trip to Austin, Texas.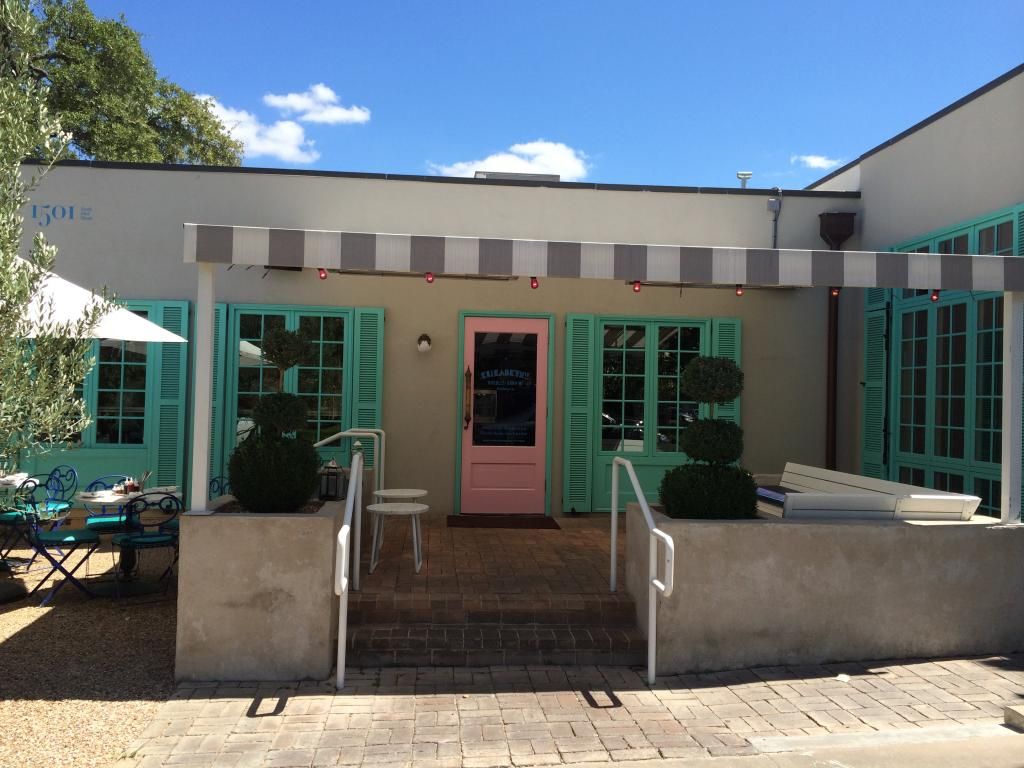 WHAT: Elizabeth Street Cafe & Boulangerie WHERE: 1501 S. First Street Austin, Texas 78704 elizabethstreetcafe.com WHY WE HEART IT: Let us start out by saying we 'hearted' it so much that in a three day trip to Austin – we ate there THREE times…and it was nowhere near our hotel. That should tell you enough right there.  Everything is done to perfection at this boulangerie cafe…from the pastel shabby chic exterior (which included really cool water spritzer systems to keep outdoor dining guest cool during 90+ degree heat). The interior is perfectly decorated in what we  can only coin as Etsy-come-to-life. Nothing too over the top, but so many things to admire that you don't even realize you have waited for your food (which is SO WORTH waiting for).  The staff is friendly, accommodating and knows the menu as if they prepared it themselves (not to mention, they were all dressed in a retro chic way and whether it was purposely done or not – we LOVED it). WHAT TO ORDER: Order one of everything. If that is not realistic for you (yes, that would be way too much food for one), we can confidently say that no matter what you choose, you will be one happy camper. Our personal favorites: The Iced Jasmine Green Tea is magical. Appetizer: Rice Paper & Vermicelli Spring Rolls Served with Sweet Chili Vinegar, Ginger-Jalapeño, Peanut Sauce (10A on the menu) BBQ Pork, Shredded Carrot & Daikon, Basil, Mint (Note from CC: I cried when my plate was empty – a little extra peanut sauce made this pre-lunch snack even more YUM) Meal: BÚN Rice Vermicelli Bowl with Lettuces, Herbs, Cucumber, Carrot, Roasted Peanuts, Nuoc Cham – we tried it with both the grilled octopus and the Kaffir Lime Fried Chicken and could NOT decide which was better – so we voted they were equally delish, in a seafood vs. poultry way. Dessert: Col squealed like a kid at Christmas when she found out that the daily Macarons were DAIRY FREE. So, our little "lac-tard" enjoyed a box – all to herself.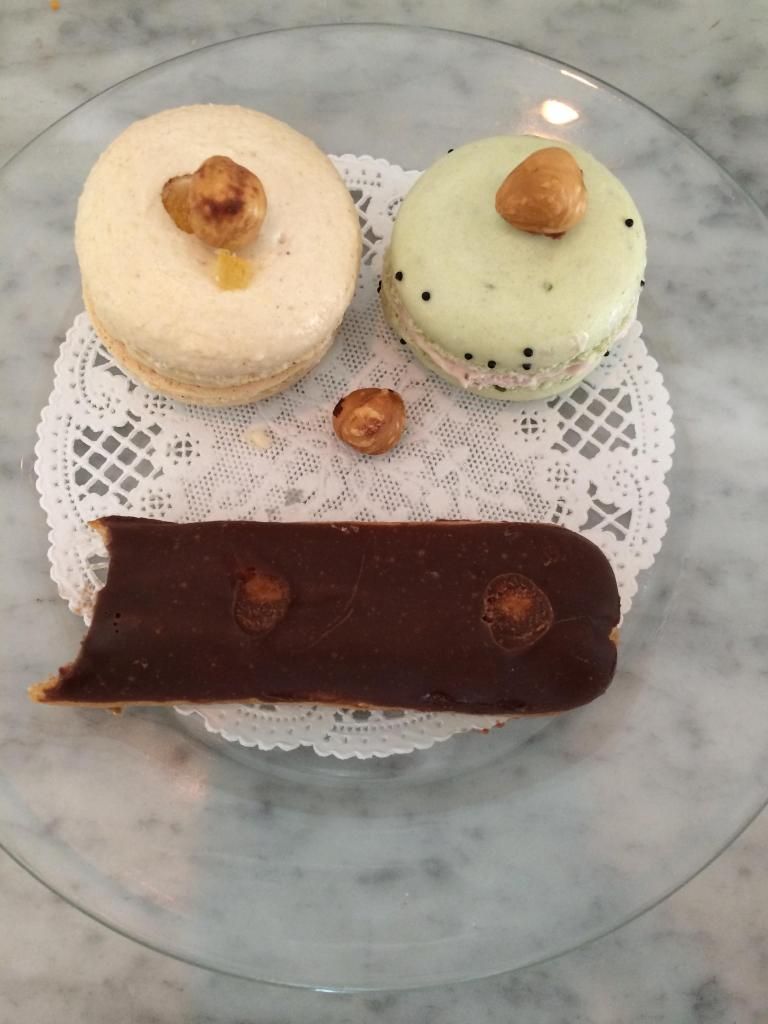 I had a "foodgasm" when I took one bite of the Nutella Eclair (yeah – you heard me right NUTELLA). If the owners are reading this now – I beg of you to fed ex me one or 100 – I am drooling like a bulldog just thinking about them! WHEN: Breakfast Menu 7 Days a Week, 8 am – 11 am Brunch Menu Sunday, 8 am – 2:30 pm Lunch & Dinner Menu 7 Days a Week, 11 am – Late Dessert Menu Pastries Baked Fresh Daily ABOUT: Elizabeth Street Café is a neighborhood Vietnamese cafe and French bakery in South Austin opened in December 2011. The little restaurant boasts sunny dining rooms and a shady garden patio and serves fresh breakfast, lunch and dinner as well as takeout. Elizabeth Street Café is known for: great croissants & Stumptown coffee, bánh mì served on house baked baguettes, fresh spring rolls, Kronenberg on tap, steaming bowls of pho, spicy curries, fruity boozy punch, fun kids menu, and tropical macarons. ESC is a McGuire Moorman Hospitality restaurant.