By Christabelle…
This winter, warm up by the fire withKahlúa Peppermint Mocha ($17.99), a delectable mix of 100% Arabica Coffee beans, cool peppermint and decadent dark chocolate.  A holiday twist on the classic favorite, this limited edition spirit from the makers of the world's number one selling coffee liqueur is the perfect addition to any gathering.  While unwinding after a long day on the slopes, toasting with friends at a holiday celebration, or bringing along as a seasonal gift to a holiday party, Kahlúa Peppermint Mocha is the beverage to enjoy as you savor winter's delights.
You can enjoy Kahlúa Peppermint Mocha served neat, on the rocks, or blended beautifully into cocktails, coffee drinks, and especially hot cocoa.
Try making this cocktail at home to heat up your winter season:
K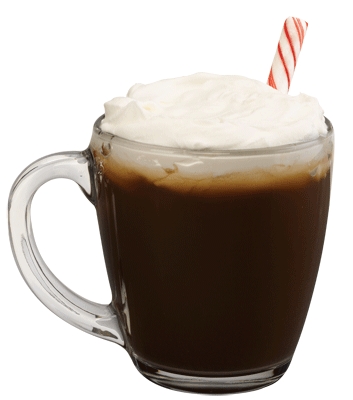 ahlúa Peppermint Mocha Hot Cocoa
2 parts Milk
1 part Drinking Chocolate
1 part Kahlúa Peppermint Mocha
Bring milk to a simmer. Whisk in drinking chocolate. Simmer for 30 seconds while stirring. Add Kahlúa Peppermint Mocha. Garnish with peppermint stick and marshmallows. 
(21+ – please drink responsibly)