For your Scratch 'N' Sniff Hubby…by AliBelle
There is truly nothing sexier than the scent of my man after he puts on his cologne.  It wafts through the house, making it feel like he is still here, even hours after he has left for the office. His scent continues to warm my nose, ever so faintly, reminding me of him all day and creating quite a desire for him to return. My choice for father's day gifts for him this year?  You guessed it…a little splash of fragrance to keep him smelling divine and me smiling from ear to ear!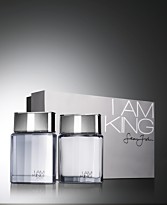 Put a little swagger in his step this Father's Day with Sean "Diddy" Combs' latest fragrance I Am King.   The handsome Father's Day gift set includes the I Am King Fragrance and an Aftershave Balm. Defined by unique masculine freshness, sparkling fruits, and sensual woods, Sean John's I Am King creates a new signature for modern men. The power begins with an explosion of exotic intensity. Handcrafted notes of tangerine zest, juicy orange, and succulent cranberry blend with exclusive Imperial French Berry, instantly creating magnetic attraction and an element of surprise. A decadent center of the finest Kir Royal cocktail exudes European sophistication with its layers of crème de cassis and premium champagne. Cooling Mediterranean water accord channels the crystal blue sea of the Côte d'Azur. Layers of key lime pie and lemon crème mix into an unexpected background of juxtaposed light and dark elements. An embrace of rich precious woods and powdery undertones convey an air of elegance and smooth, skin-like warmth.
The gift set retail for $75.00 ($128 VALUE) and is available at department stores nationwide or online at www.shopseanjohnfragrances.com.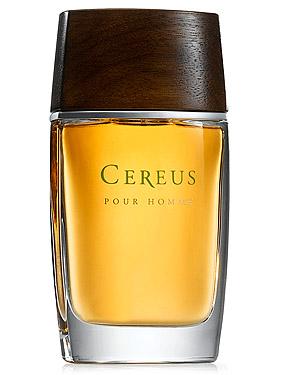 The Cereus Fragrance Collection is a series of high-end men's (Pour Homme) fragrances appealing to its customers' modern perspective, viewed through a lens steeped in tradition. Each unique scent ($125) in the series of fragrances (differentiated by a number and corresponding color) appeals to a different type of man and is contained in a clean, glass bottle with a natural wooden cap. Cereus #11 is my personal favorite – pure luxury and rare, refined elements combine to evoke a modern masculinity that strikes the perfect balance of crisp freshness and sensual depth. The arresting chill of iced anise creates a distinctive signature. followed by fresh notes of gimlet, brisk juniper berry and cracked black pepper. A whisper of pure platinum musk echoes through a forest of rare, gentle woods to evoke a timeless sophistication. Can we say delicious? Yes, we can.
The entire Cereus Fragrance Collection is available exclusively at Barneys New York – BarneysNewYork.com