By JackieBelle…
If I say it enough times maybe I can make you believe me- spring is on its way!  The next time you find yourself dreading stepping outside into the cold-wet winter, take a minute and picture this:  It's 73 degrees outside and sunny, there are billowy white curtains blowing in a balmy breeze, and there are birds chirping outside your window (and they're not chirping for someone to rescue them from the frozen tundra they've been living in for four months- they're just warm and happy).  Knowing that nothing can transport you to a happy place better than things that smell yummy, I've got the goods on seven fabulous new scents that will make you want to throw open your windows, step into your espadrilles, and celebrate the springtime!

GUESS Seductive
The company that made denim so seductive has introduced its newest fragrance- Guess has found a way to bottle its attitude and share it with us!  Seductive is a sexy, alluring scent that embodies a coquettish charm with a daring edge.  The sparkling, floriental woodsy fragrance evokes a coy femininity and intoxicating seduction that is sure to tease the senses, captivate attention, and leave a lingering sensation of addiction.
Bold top notes of zesty, dazzling Bergamot, vibrant Black currant and crispy Pear evoke a mouth watering, mesmerizing desire.  At the heart of the fragrance are feminine facets of Orange Flower, exotic touches of Jasmine and the noble allure of precious Florentine Orris, a legendary note harvested in Florence and used in perfumery for centuries to seduce the senses.  At the base is a voluptuous trail of warm Vanilla and spicy Olibanum, finished with an intensely distinguished, musky essence of Cashmere Wood.
GUESS Seductive is available in select GUESS retail stores, perfumery chains, department stores and guessparfums.com for $52 (1.7 oz).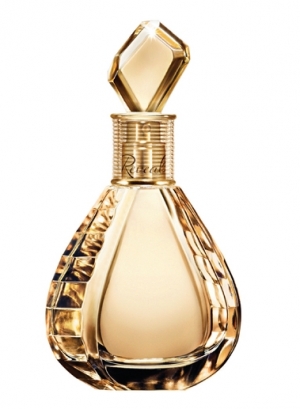 Reveal by Halle Berry
Anything bearing Halle Berry's name is instantly associated with an easy-going, classy style and natural sophistication.  Reveal by Halle Berry is an alluring new fragrance that absolutely captures the spirit of classic glamour with a modern and sexy twist.  A perfect balance of timeless sophistication and easy elegance, Reveal is truly reminiscent of what it means to be naturally glamorous – an intriguing blend of confidence, charisma, realness…with a touch of mystery.
Reveal blends floral, fruit and woods for a versatile scent that combines classic sophistication with modern sexiness. Fresh, fruity top notes accompanied by Halle's favorite flower, Mimosa, blend into a feminine bouquet of plumeria flower, iris blossom and neroli petals. The fragrance then settles on a seductive base of vetiver, cashmere woods and skin musk, delivering a creamy addiction that leaves an intoxicating trail.
Even the bottle is gorgeous- the Reveal bottle design is an exquisite vintage-style bottle with a contemporary twist.  Taking inspiration from the art deco era and Halle's own memories of a beloved object d'art, the flacon is curvaceously shaped like a four-sided teardrop, with ridges that make it beautifully tactile, and is topped with a jewel-like cut cap.
Reveal by Halle Berry retails for $28 (1oz) and $35 (1.7oz)

INCREDIBLE by Victoria's Secret
Be confident.  Be bold.  Be amazing.  Be everything you aspire.  Not as easy as it sounds?  Never fear, help is on the way- Victoria's Secret set out to create a fragrance that would make a woman feel her hottest, her sexiest, her absolute INCREDIBLE best.  The goal: a sexy ego boost in every spritz.  (I've been waiting years for someone to invent injectable confidence, and this is the closest thing I've found!)  INCREDIBLE encompasses all the sexiest elements of a woman in one sensual, fluid, fresh scent.  The result is a voluptuous floral-fruity blend of Bright Magnolia, Sparkling Pear, and Sultry Sandalwood- an INCREDIBLE combination that delivers on all its name promises.  Like the Victoria's Secret Angels themselves, the INCREDIBLE bottle is sleek and curvaceous- it glows with hot pink and is tucked into a bold box that telegraphs the INCREDIBLE story of every woman, the fragrance makes a major statement before you even pick it up.  There's just one word for it…INCREDIBLE!
A Floral-fruity fragrance with a top of Juicy White Peach, Pear, Water Lily, a middle of Magnolia, Honeysuckle, Iris Flower and a dry down of Natural Vanilla, Sultry Australian Sandalwood, Liquid Musk, and Coconut Milk.  Eau de Parfum, 1.7 oz.
INCREDIBLE is sold exclusively at Victoria's Secret.

DKNY Be Delicious
This scent is the perfect remedy for your spring fever- it brings with it a feeling of renewed optimism, joy and whimsy, and it is as irresistibly enticing as the first fruit and flower cart in Central Park!  DKNY Be Delicious has introduced two new delectable versions.  Be Delicious Juiced, the succulent nectar extract of a New York apple and Fresh Blossom Juiced, the sugar-rich dew crushed from flowers.  Dripping with signature Deliciousness, each Juiced fragrance provides a bright burst of freshness and light to energize your spirit for the warm weather ahead.  DKNY Be Delicious Juiced is a blend of ripe apples and watery fruits.  Juicy New York apples lie at the heart, surrounded by a flirty dose of pear blossom and golden mango nectar.  Muguet and white peony add a vivid floracy, complimented by violet petals.  The drydown is a sheer wave of creamy woods and white amber to finish the cool refreshment.  DKNY Fresh Blossom Juiced is a medley of just-picked blossoms and petals.  The all-pink scent starts with pink grapefruit, bright freesias, fruity cassis and passion flower.  It's a light, fresh scent, perfect for spring.  At the heart is an apple, embraced by lily of the valley, pink rose petals and sweet pea.  Palisander wood, vetiver mist and white musks add the ultimate soft under layer.  Each scent comes packaged in a 50ml sized iconic Be Delicious apple bottle, in cartons that all but drip in juice.  Also available is a body lotion that compliments both scents.  DKNY Be Delicious Juiced and DKNY Fresh Blossom Juiced will be available in two sizes.  The 1.7oz will have
Both fragrances are available in fine department stores as well as on www.dkny.com.    Suggested retail:  $52.00 (1.7 oz) and $36 (1.0 oz)

Island Michael Kors Palm Beach
Michael Kors is taking you to where it is always springtime and always fashionable- Palm Beach!  The new destination scent, Island Michael Kors Palm Beach is the sixth Island fragrance from the designer who bottles his passion for a jet-set lifestyle and exotic travels around the globe.  Growing up on Long Island, living and working in Manhattan, island-hopping to favorite destinations such as Capri, Phuket and Maui, Michael Kors truly embodies the spirit of the islands.  Gregarious, energetic, easy-going and approachable, he personifies the island attitude.  This carefree feeling combined with the luxurious Michael Kors aesthetic is what the Island Michael Kors fragrances are all about.
The Island Michael Kors Palm Beach fragrance captures the exclusive glamour of Palm Beach in a bottle!  Bursting with sunny brightness, a cocktail of pink grapefruit, tangerine and sweet orange juice mingles with a soft breeze, transporting you to the playground of the rich and beautiful.  Seductive jasmine and a dash of rum fuel the extravagance while hints of black tea and pink pepper provide an ultra-sophisticated edge.  Like white cashmere over tanned skin, a layer of luxurious vanilla ensures the dream lingers well after the sun sets.
The Island Michael Kors Palm Beach fragrance is housed in a green bottle reminiscent of the verdant palm trees that bear the destination's name. The layered glass reflects the ocean water that rolls up and over the pristine white sand beaches. Inspired by the picture perfect sunny skies, the bottle is finished with gold highlights on the fragrance pump and logo plaque which decorates the side of the bottle. The outer carton features a tranquil, lush garden setting with palm trees over-looking the crystal blue ocean. The ultimate dream getaway.
The Island Michael Kors Palm Beach fragrance is available at select fine department stores. Suggested retail:  $62, Eau de Parfum spray (1.7 oz)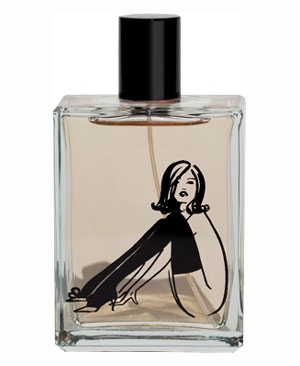 Nana de Bary Classic Pink
Feminine and fun, Nana de Bary Classic Pink is dedicated to the goddess in every woman!  Classic pink is made from a delicate bergamot with top notes of ginger, a heart of jasmine, iris, and sandalwood over a base of vanilla and musk.  (In case you don't carry around a field guide to natural fruit scents:  Bergamot is a light, warm citrus scent that is derived from the Italian Bergamot tree.  It smells delicious!)  The bottle is adorable in a vintage kind of way with a whimsical illustration of a hip-looking seductress on the front.  This scent will go great with whatever you're wearing this spring, and it will carry you straight through the summer!
Available at Barneys New York and www.barneys.com ($160)


Alora Ambiance
When picking your yummy scents for spring, don't forget about your home!  Alora Ambiance has a huge selection of reed diffusers- as effective as centerpieces as they are as air fresheners, the Alora Ambiance diffusers are truly one-of-a-kind.  (And they make really nice gifts!)  The exquisite design and attention to detail attest to their Italian origins while their wicking devices- deceptively simple and elegant groupings of sticks- are both attractive and unusually effective.  The liquid travels up through the sticks and fills the room.  It is inviting and offers each space its own signature fragrance.  Try the Verde- with fresh green notes, melon, tonka bean and jasmine, it smells as fresh as the first day of spring!
Available at aloraambience.com and select retailers ($30-$90)